Osvaldo Hernández
As from the age of 19, he has been travelling and researching traditional percussion styles from America's indigenous people, descendents of African slaves and European colonists. His mix and match of all different kind of styles and cultures made him into a highly versatile percussionist. This mixture of styles can also be seen in the different projects in which he participates
Osvaldo Hernández teaches for 6 years at the academie of Muziekpublique en gives an annual intensive workshop at the AKDT since 2013.
Dès l'âge de 19 ans, Osvaldo Hernández Napoles entame des voyages à travers l'Amérique latine, en commençant par son pays natal le Mexique, à la recherche d'instruments traditionnels qu'il ne tarde pas à maîtriser. Sa collection reflète l'histoire bouleversante du continent. Les instruments autochtones précolombiens côtoient ceux des africains déportés et des différentes générations de colons européens. Installé depuis plus de vingt ans en Belgique, il a parcouru le monde, en mettant toute son expérience au service d'innombrables projets musicaux.
Osvaldo Hernández enseigne depuis 6 ans dans l'académie de Muziekpublique et depuis 5 ans à l'AKDT.
Sinds zijn 19 jaar reist Osvaldo Hernández Napoles (geboren in Mexico) Latijns-Amerika af op zoek naar de traditionele percussie van de Indiaanse autochtonen, van de afstammelingen van de Afrikaanse slaven en van de Europese kolonisten. Erg snel maakt hij zich de verschillende technieken van de instrumenten eigen, die hij integreert in zijn eigen muziek. Ondertussen woont Osvaldo al 20 jaar in België, maar reist hij nog steeds de wereld af als polyvant percussionist in heel diverse projecten.
Osvaldo Hernández geeft al 6 jaar les in de academie van Muziekpublique en sinds 5 jaar ook jaarlijks op de AKDT.
Teacher videos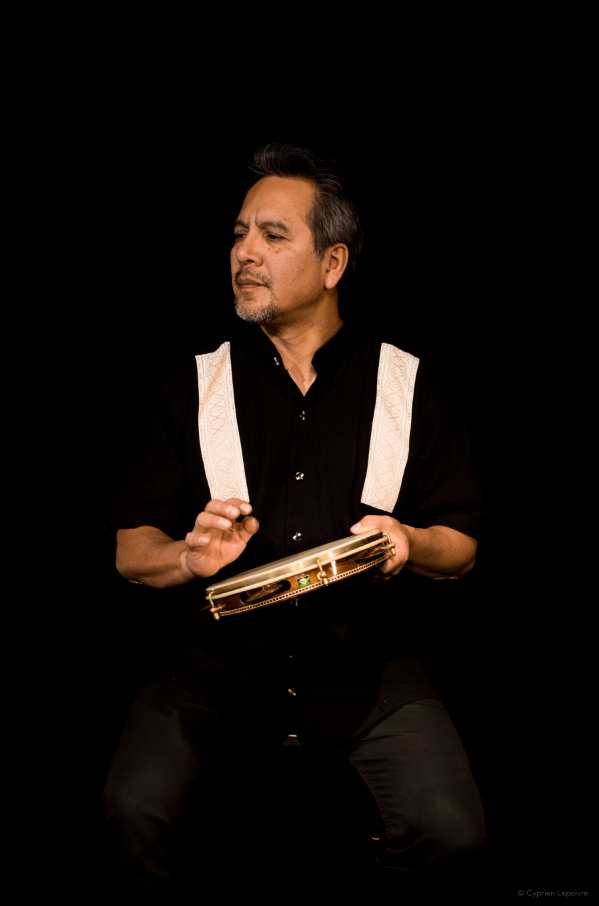 Dance classes
Workshops with this teacher